So things are going to be different for a while, and they may not ever be quite the same; that doesn't mean they have to be worse.  Every change is a challenge, and quite frankly, I'm more up for this challenge than I am for teaching my kid Algebra. 
We won't be meeting in person for a while because of our rapidly-changing circumstances, but MEDIA is a very safe way to communicate without in-person interaction.  The Media Department at Staging Solutions produces a lot of content for live events, which is an environment that can change on a dime – meaning that unpredictability is normal for us.  We're in our element during times like these, and we can bring our media skills to the (kitchen) table to be of service to you. (Yes, we're all working from home, and yes, we have access to ALL of our tools and resources right from the couch!)
We can help you find new ways to move your in-person gatherings and interactions through virtual channels, whether you're restructuring an event, sharing your brand, your message, or just staying connected to colleagues, friends, and family.
Our Creative Media Director, Tim Thomson, has decades of experience with both media and adaptability, and can help you reach your audience by keeping your message fresh, clear, and meaningful.  Here, he has put some of his favorites together to share with you.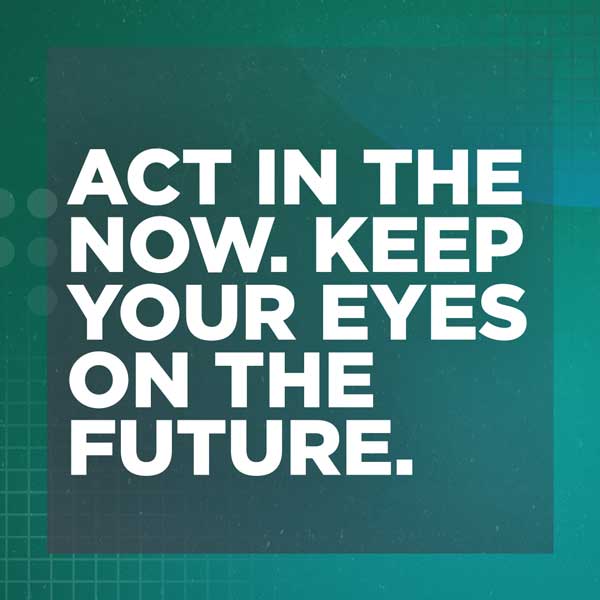 1. Act in the Now. Keep Your Eyes on the Future.
Transform – and maintain – your meeting schedule by shifting online, and continue to move your business forward.
Maintaining your schedule and keeping things on track is a positive in this new environment when so much is uncertain.  All the time and attention you gave to preparing for live events and meetings can be salvaged by transforming your planned activities into a live broadcast, online conference, a video call, a pre-recorded message, or maybe even a podcast!  The key to moving your business forward at this time is effective, professional execution – and we can help you with that. This can ensure that when this is all over, your business continues to move forward.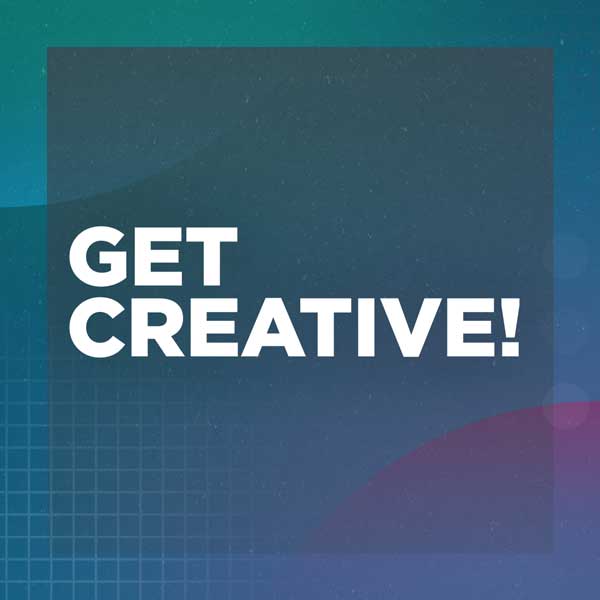 2. Get Creative!
Use what you've got or make new stuff: footage, graphics, animation, messaging.
We can use your asset library to tell your story with what you already have on hand.  We can edit video from past productions or prior conferences to emphasize your messaging, use untapped assets in your library, and help you craft new messaging.  And if your asset library is light…let us help. Times like these, when you can't get out and film new content, spur our creativity – we can design and animate original content for you to illustrate your message.  We can incorporate motion graphics and animation, scripted narration, and music – all of the usual possibilities for media design and production ARE STILL IN PLACE, and very much within our capabilities. And all of our services can be provided remotely.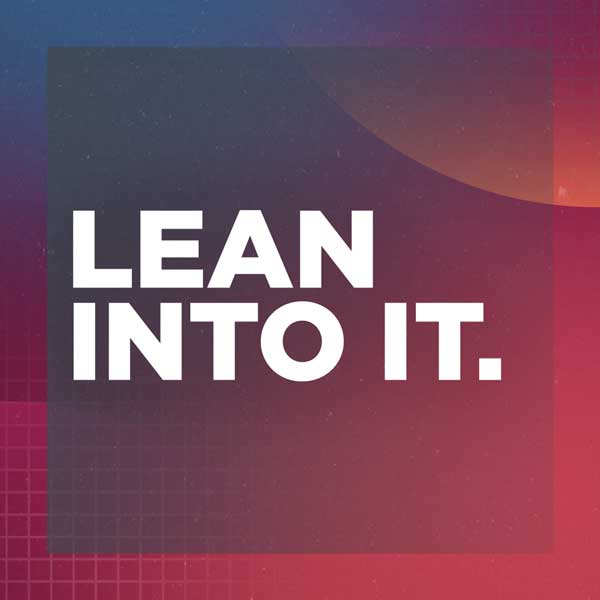 3. Lean Into It.
Embrace the moment by focusing your communication and acquiring the right tools.
A positive outcome from this experience is that, by paying attention to focused and well-crafted communication, your company can emerge from this experience better, stronger, faster.  We can help you produce cohesive messaging suitable for distribution in myriad virtual platforms.  
Not to mention, this is a great time to work on your infrastructure, making sure you have all the right tools for remote access, collaborative online environments, etc. So, you may not have chosen this challenge, but we can help you benefit from it.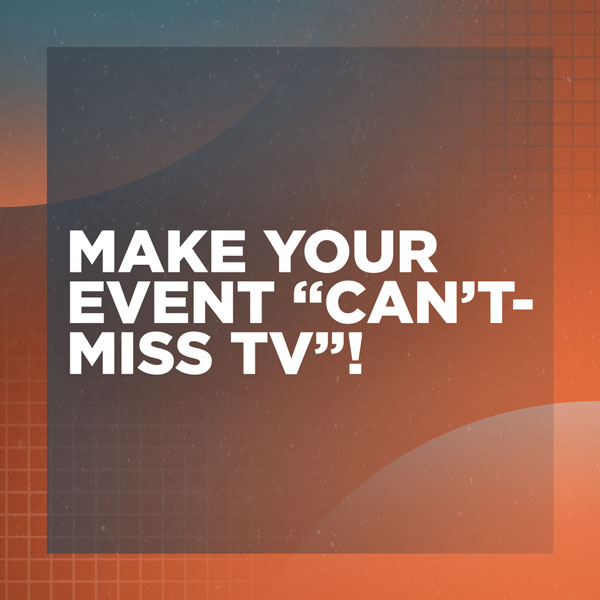 4. Make Your Event "Can't-Miss TV"!
Your show can look as good as a network newscast, with as many capabilities as you need.
Remember Appointment Television?  Your online messaging can be binge-worthy.  Our expertise includes creating tools like virtual invitations, promos, and teaser trailers to build interest and anticipation, and we can leverage your conference or web system to turn your meeting into more of a broadcast-quality production using graphics, video, animation, and music, among other things.  If you have multiple presenters or need an INTERACTION with your audience, we recommend using professionals like us to help manage the event and pull it all together for you. You want to be able to present, not worry about production. Overall, we can help you maintain that live energy and retain a clear and consistent flow.
The Media Professionals at Staging Solutions are here to help you through this; it's what we do every day, and we are totally in our element working alone, in front of a screen, in a dark room… We're ready to use our nerdy superpowers for good in these trying times!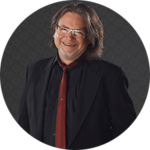 Tim Thomson is a media marvel, with experience in live television, filmmaking, and all-around media production; but that's just the tip of the iceberg. Check out his full bio on our webpage.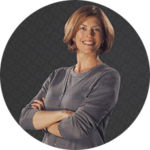 Elena Coates met Tim in the world of live theatre in the early aughts, and then joined him in Staging Solutions' virtual reality department as a media producer. See her bio on our webpage.